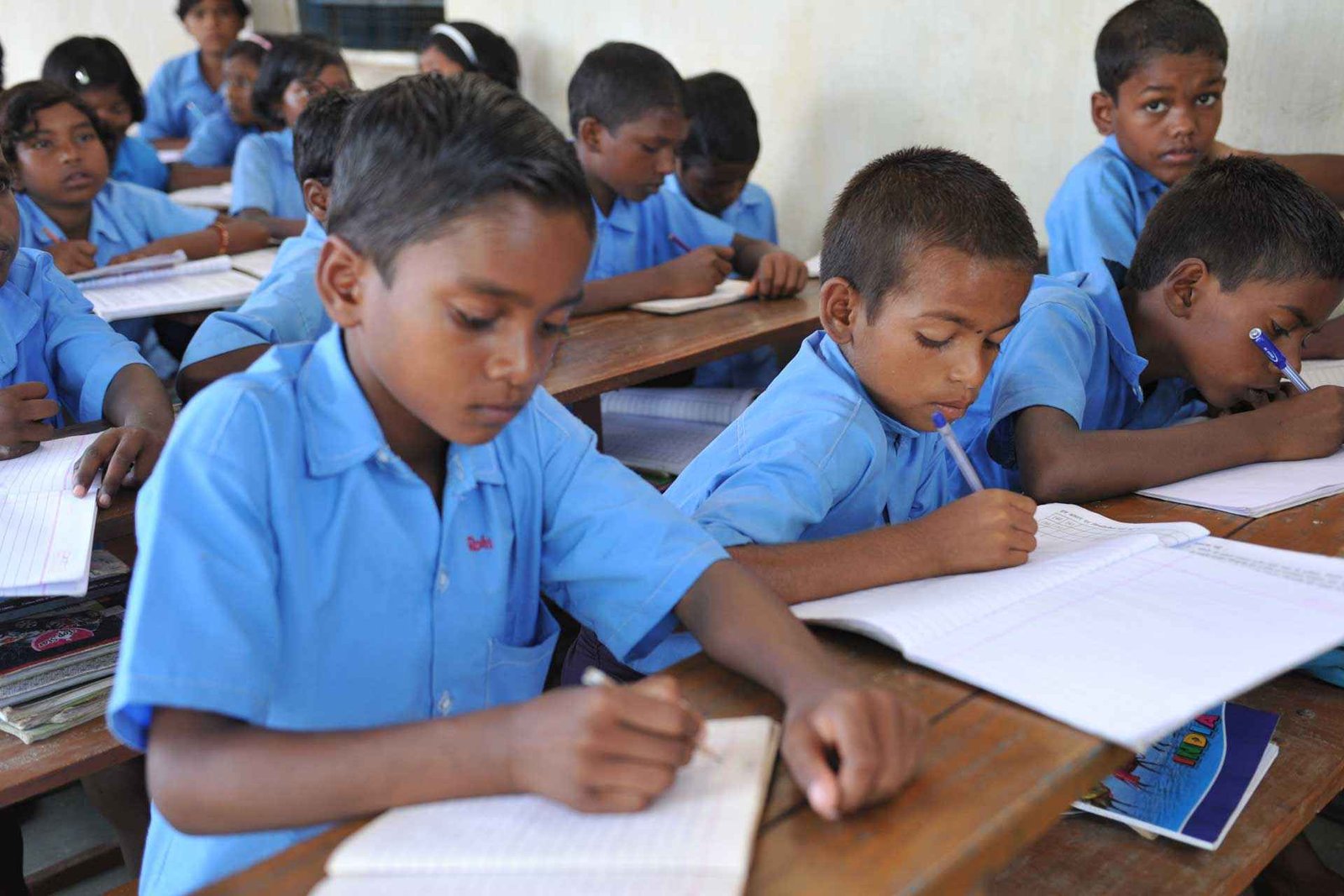 Education
Vikas Bharti Bishunpur is taking serious cognizance of the issue put forth its sincere efforts to promote the growth and development of children especially those who belong to marginalized sections of the community. Education is basic right of children and Vikas Bharti Bishunpur is working hard in broader dimensions to ensure that this basic right to education is being given to each and every child of the state. Our organization is making small initiatives in the way of imparting education and protecting child rights. Vikas Bharti has tried to develop an alternative model for education in Jharkhand. The basic principle of this education system is 'learning by doing'. This system focuses on multi-dimensional development of the child where both academic and non-academic aspects of learning are covered. Vikas Bharti is presently running a number of such Sanskar Ashrams for poor, backward, physically handicapped, orphans and deprived children of Jharkhand. Vikas Bharti is also running some formal primary schools. Besides that, the organization is running a number of government-aided educational interventions.
How you can help us
Just call at
+91-89867 16934

to make a donation
ResidentiAl CenteRs (AshRAms)
The organization is providing opportunity for both boys and girls of Tribal and deprived communities to reside in residential mode and continue their education either in organization supported schools or any formal schools. The centre is fully equipped with good infrastructure, logistic facilities, academic support and homely atmosphere which encourages children towards their proper overall development.
DETAIlS OF THE GIRlS PRESENT IN THE RESIDENTIAl CENTRES :
1. Sanghmitra Bhawan
It is a residential centre and was established on 18th Sept., 2012 with the help of Japan Consulate having capacity to accommodate 52 adolescent girls. They are from hard to reach areas and residing there and continuing their high school education.
| Name of Ashrams | No. of Girls | Name of Ashrams | No. of Boys |
| --- | --- | --- | --- |
| Sabri | 86 | Bishunpur-Eklavya | 35 |
| Nivedita | 68 | Gyan Niketan Campus-Tagore | 63 |
| Kasturba | 22 | Balatu-Singbonga | 18 |
| Sanghmitra | 52 | Bishunpur-Keshav | 108 |
1. Residential Centres for Boys
224 boys from most vulnerable communities are getting facility at this center and are improving their education performance along with entrepreneurship and leadership quality.
Innovations in partnership with State Government
The organization is furnishing technical support to the Govt. schools as well as running PVTG Girls residential school in partnership mode.
 Adim Janjatiya Balika Awasiya Vidyalaya, Tushgaon, Dist.-Gumla (Tribal Welfare Deptt.)
 Shakti Project (interventions in Kasturba Gandhi Balika Vidyalaya with Education Deptt.)
 Utpreran Kendra (Motivational Centre) under Sarva Shiksha Abhiyan (S.S.A).
Awareness and Sensitization for Education
Shiksha Hetu Samajik Pehal (30-5-15): On May 30, 2015, a social awakening on education programme "Shiksha Hetu Samajik Pehal" was organized at Khunti Club, Khunti under Khunti district. P.R.I. members, gramsabha members and community members, women of S.H.G. groups participated in this programme. The main objective was to sensitize community on girls education and motivate them to take initiatives to check migration and trafficking. The officers from education department also interacted with community members.