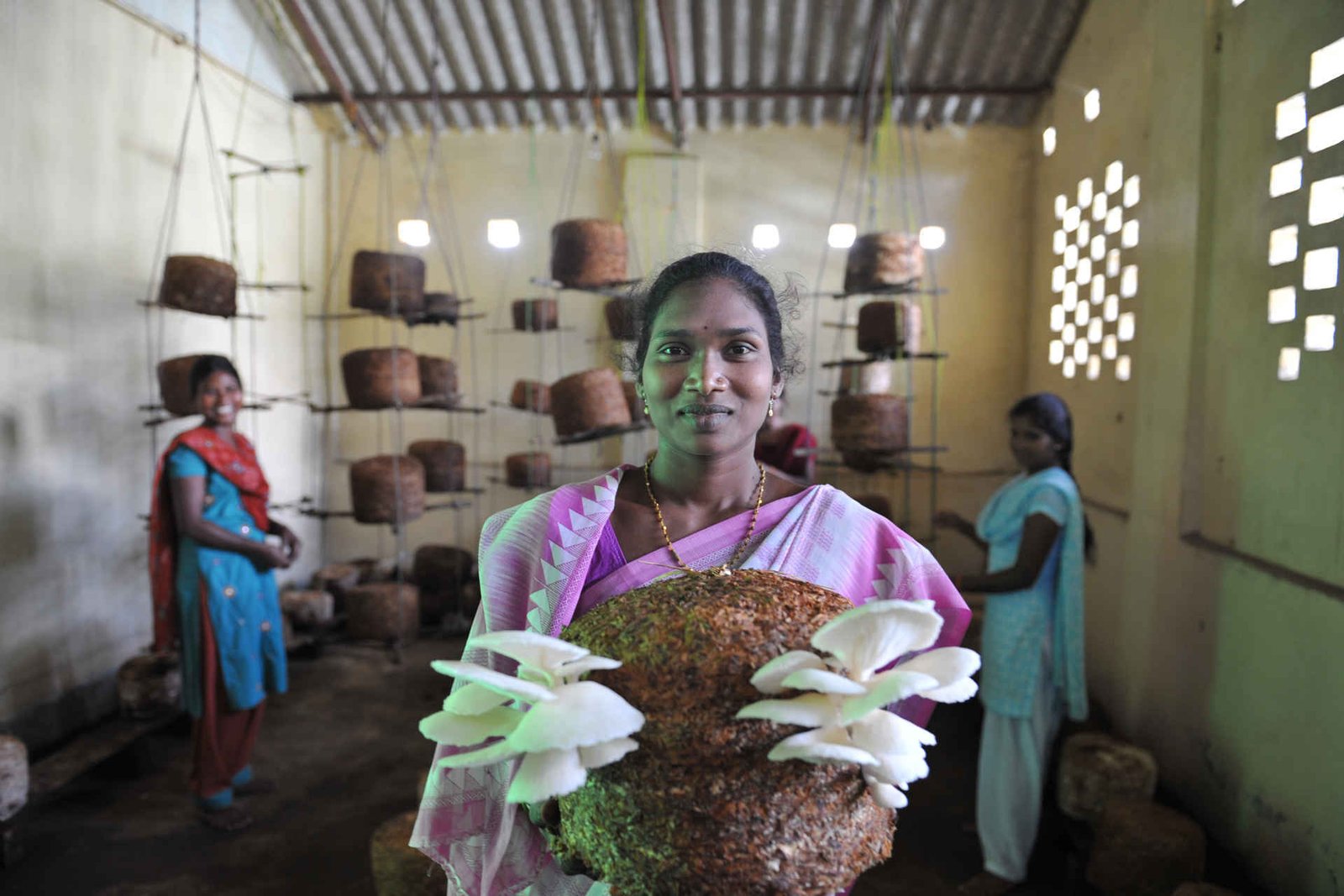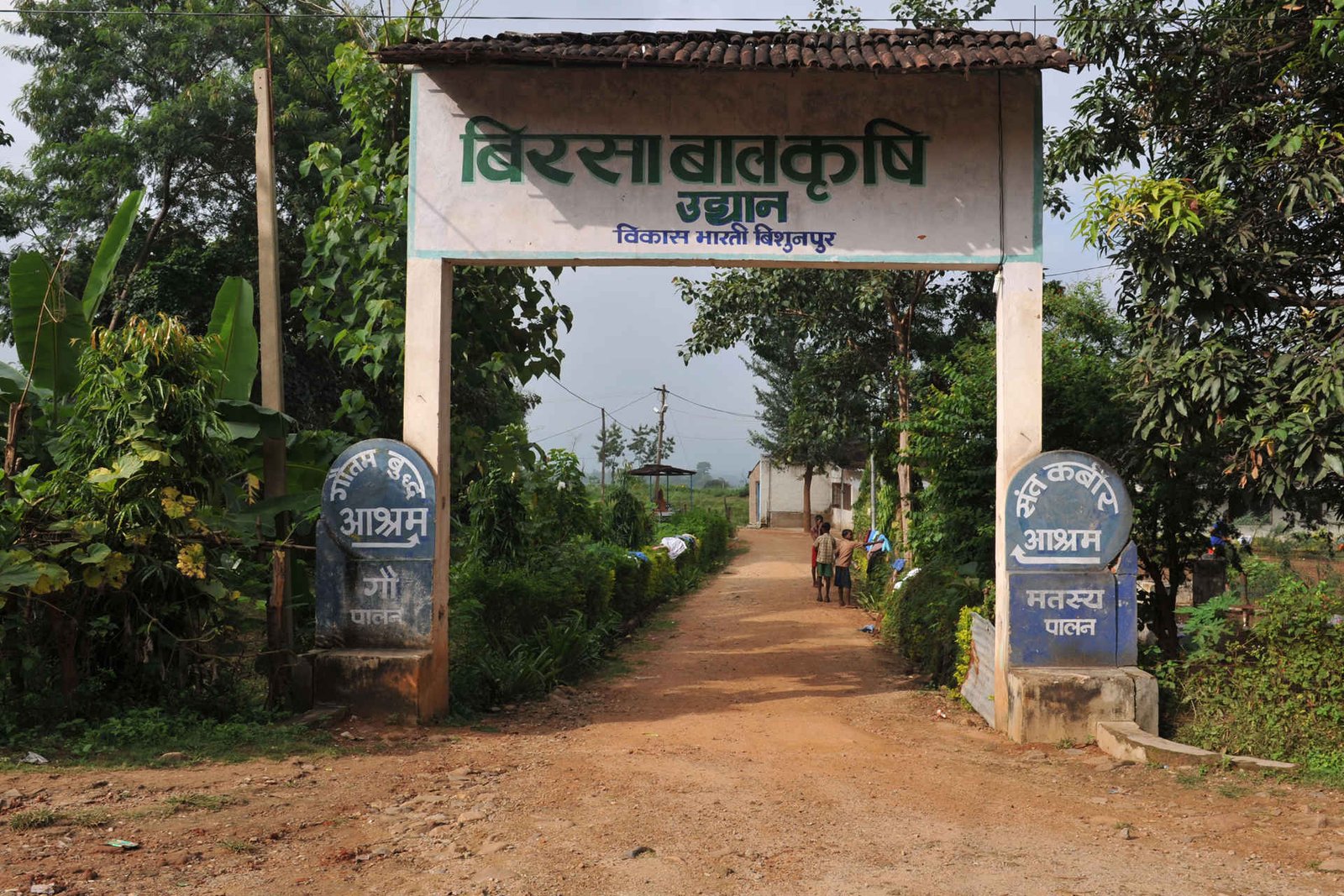 Instituional Strength
Ever since its inception, educational promotion of the children belonging to most vulnerable communities has received top priority in the agenda of Vikas Bharti Bishunpur. Unlike the educational administrators and planners who advocated framing Right to Education Act, 2009, VIKAS BHARTI BISHUNPUR believes access to education to be one of the prominent rights of children below 14 years of age. VIKAS BHARTI BISHUNPUR has been seriously involved in implementing the Right to Education Act 2009 so as to ensure hundred percent enrolment and retention of children in elementary schools in the state of Jharkhand. With limited financial and manpower resources, the Vikas Bharti Bishunpur has taken special initiatives by the way of imparting education to the children belonging to most weaker sections of society residing in such hard to reach areas where government sponsored education facilities are yet to reach.
Organisational interventions in education is mentioned below :
Formal Schools
Residential Centers (Ashrams)
Innovations in Partnership with State Government
Coaching Centers
Awareness and Sensitization for Education.
Formal Schools
So far, VIKAS BHARTI BISHUNPUR has supported to establish two formal schools in Bishunpur block under Gumla district of Jharkhand. The main motto of setting up these schools was to mainstream the out of school and school drop-out children belonging to the most vulnerable tribal and backward families from hard to reach areas in Gumla district of Jharkhand; and also to provide them quality education. All these schools have provision for teaching from Class-I to Class-X
Details of the Formal Schools
Name of the School
Year of Est.
Social Category of Students Studying in Formal Schools run by VBB
PVTG
ST
SC
OBC
GEN
TOTAL
ALL Total
Boy
Girl
Boy
Girl
Boy
Girl
Boy
Girl
Boy
Girl
Boy
Girl
Koileshwar Nath Vidya Mandir
1986
6
3
254
194
7
8
47
23
6
6
320
234
554
Jatra Tana Bhagat Vidya Mandir Bishunpur
1988
39
26
303
267
9
4
30
21
7
6
388
267
675
These Institutions are as Follows :
 Krishi Vigyan Kendra, Gumla: for Agriculture demonstration and technology support.
 Jan Sikshan Sansthan: Develops Entrepreneurship among rural people by providing vocational training to illiterate, Neo-literate and literate from 15 to 35 age group
 Ashram : Residential Center's for Continuing Education
 Vikas Institute of Technology (VIT) : for Higher Education of Weaker Section.
 Tribal Research Centre and Tribal Study centre for research, documentation, innovation and recommendation.
 Gram Takniki Kendra (Technology Resource Centre): for preservation of traditional technologies, new innovations and dissemination.
 Jivan Jyoti Arogya Niketan Hospital: for health services.
 Food Processing Unit : for facilitating people engaged in agro processing
 Herbal Plant farm : for demonstration and promotion of various medicinal plants
 ICDS Training Centre, Gumla
 MESO Hospital, East Singhbhum
GYAN NIKETAN
This is an innovative preparatory school established in 1989 for preparing out of school children for the Formal schools. It is providing joyful learning atmosphere for children which help them to grasp quickly.
It is based on the concept learning by doing
Details of the Students in Gyan Niketan
Year of Establishment
Social Category of Students Studying in Formal Schools run by VBB
PVTG
ST
SC
GEN
TOTAL
ALL Total
Boy
Girl
Boy
Girl
Boy
Girl
Boy
Girl
Boy
Girl
Boy
1989
50
49
8
-
-
1
7
-
-
59
64
123
SINGBONGA ADIM JANJATIYA VIDYA MANDIR :
It was established in October 2015 to facilitate elementary education among PVTG (Particularly Vulnerable Tribal Groups) like Asur, Birjiya, Korba and other ST children. The school is located at Hapad-Jilpidah village under Bishunpur block of Gumla district.
Details of the Students in Singbonga Adim Janjatiya Vidya Mandir
Year of Establishment
Social Category of the Students
PVTG
ST
SC
GEN
TOTAL
ALL Total
Boy
Girl
Boy
Girl
Boy
Girl
Boy
Girl
Boy
Girl
Boy
2015
34
27
5
4
-
-
-
-
-
39
71
70